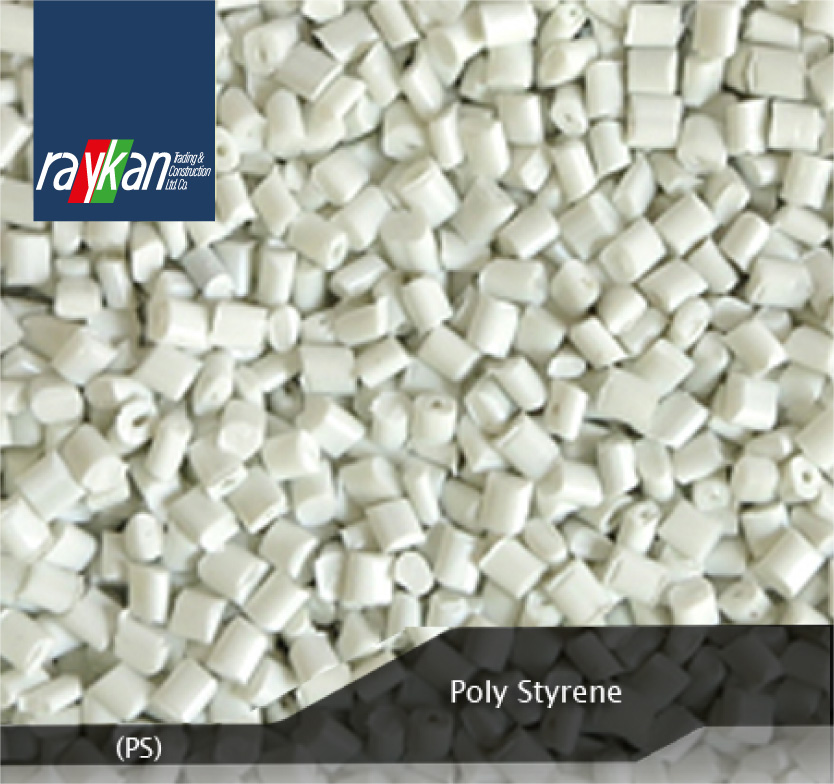 Rate Enquiry
Poly Styrene (PS)
EPS F 100
Expandable Polystyrene is a thermoplastic material, lightweight, resilient, foamed plastic composed of hydrogen and carbon atoms.
Application:
Insulation, big packing, Products
GPPS 1540
GPPS 1540 is an easy flowing crystal polystyrene designed for extrusion or injection applications. In extrusion, it improves extruder output and thermoforming cycle time when mixed with a super high impact polystyrene such as HIPS 7240. It is particularly suitable for glossy-layer co-extrusion.
Applications:
Extrusion: Impact dilution; Gloss layer in co-extrusion; Anionic styrene butadiene copolymer dilution.
Injection: Packaging articles; Medical applications,e.g., petri dishes; Office equipment; Pen barrels; Crisper boxes for refrigerators; Cups
GPPS 1160
GPPS1160 is a high heat resistance and molecular weight crystal polystyrene for extrusion and bi oriented polystyrene industry. It is particularly useful in the production on thick sheet by direct inject gassing.
GPPS 1160 can also be used in dilution with HIPS 7240 for extrusion of sheet for thermoforming.
This Grade has food contact approval.
Applications:
Shower cabinets, lighting thin films, insulation board, foam sheet of fruits trays, meat trays, egg boxes
GPPS 1551 is normal flow polystyrene designed for extrusion or injection applications.
Applications:
Houseware, Containers, toyes, office stationary, etc